Located in Santa Ana, California, EMP supplies customers throughout the world with the highest quality products that meet or exceed all military and customer specifications. Our extensive facility is fully equipped to meet stringent quality and delivery demands:
Machine shop utilizing state-of-the art CNC equipment Design engineering staff with full CAD capabilities Quality control department operating to Mil Spec I-45208A Production and testing staff with over 30 years of experience
Environmentally-controlled electronic assembly department

To support EMP's position as the leader in high-quality EMI filtering and EMP transient suppression connector design and manufacture, our engineering and test capabilities are among the most advanced in the industry today. The reliability and performance of every component and system is assured by a battery of tests performed under carefully controlled conditions. Prototyping techniques simulate and further validate performance prior to volume production and testing. All this to assure that parts leaving our plant can be utilized with confidence in the most complex and sophisticated electronic systems in the world today.
To our valued customers: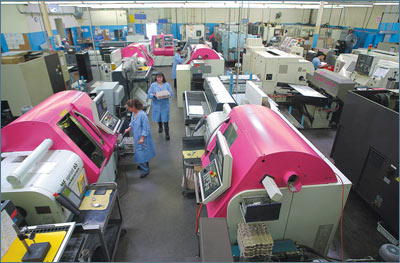 Since 1987, EMP Connectors has provided advanced transient suppression and EMI filter connectors for both military and commercial applications. We specialize in custom-built, high-powered designs within compact connector envelopes to fit your particular power handling, clamping voltage and package requirements. Although our connectors are specifically designed for your application, we are often able to provide them at a significant cost savings over the typical board mounted configurations.

In addition to delivering to you the highest quality connectors, EMP promotes and maintains a positive workplace for its employees. Each EMP team member is treated with respect and is encouraged to pursue professional as well as personal growth. Long term employee relationships are the key to our success that culminates in your complete satisfaction.

This catalog and design guide has been created to aid you in selecting the right connector series to meet your interconnection needs. Although comprehensive in nature, this is just a sampling of what we have to offer. If your application calls for a connector or connection system that is not represented here, please give us a call. We'll do our best to assist you in every way possible.

We look forward to serving you in the near future.